Are you looking for Jewelry Making Gemstone Beads? Do you want to find Gemstone Beads & Pearls at Wholesale Prices? Then you've come to the right place!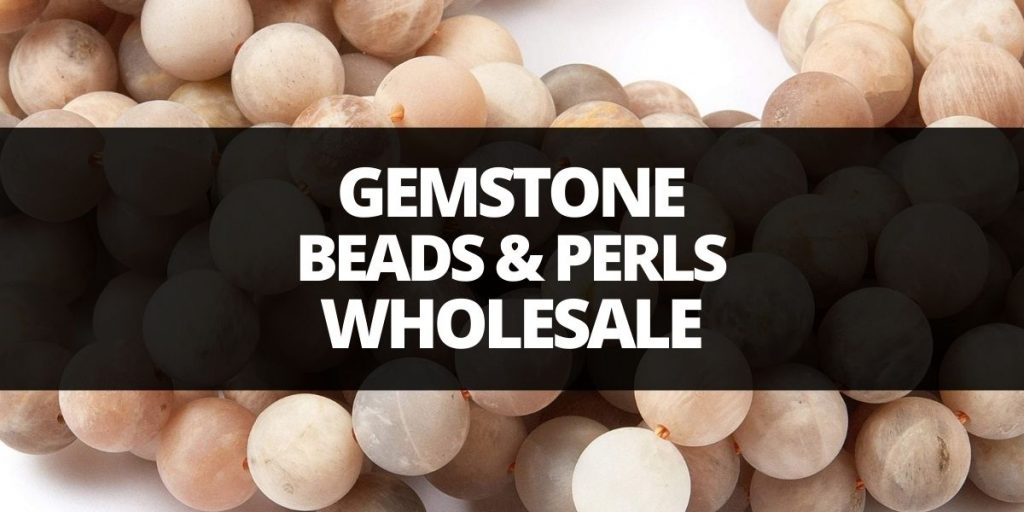 Gemstone Beads Wholesale
We are a large Gemstone Beads Wholesale Company that specializes in Gemstone Beads & Pearls for Jewelry Making. No matter what you need for the production of your jewlery, we have it all.
We specialize in providing Artists and Jewelry Manufacturers with the Best Gemstone Beads at the Lowest Prices.
Cheap Gemstone Beads for Wholesale Prices
With over 10 years of experience in the earring finding industry, we know exactly what our customers need. We offer our high-quality Gemstone Beads at wholesale prices, so that you get them at a very affordable price.
---
What are Gemstone Beads?
Gemstones Beads and Pearls are gemstones in round, square and other shapes that are processed especially for jewelry production. Gemstones occur in nature and the price of gemstones depends on the rarity of the stone. They are particularly popular in the manufacture of jewelry because they add value to the appearance of the jewelry.
Different Types of Gemstone Beads
There are several hundreds of types of gemstones. I have pointed out the most important types of gemstones here in the list.
1. Agate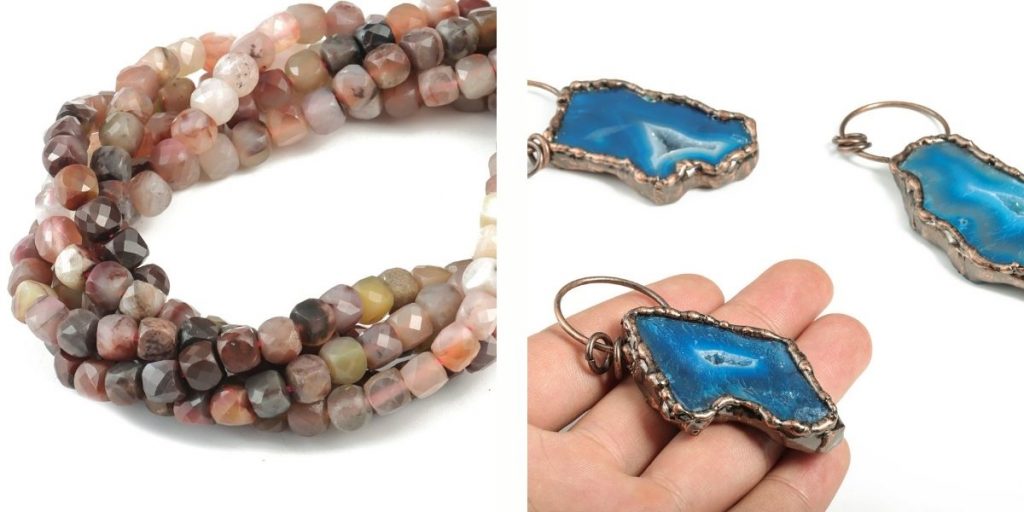 Natural agate gemstones can come in all color variations. Agate is a variety of the mineral quartz. When the gemstones are formed, annual rings are created, which make the stones look beautiful.
2. Amazonite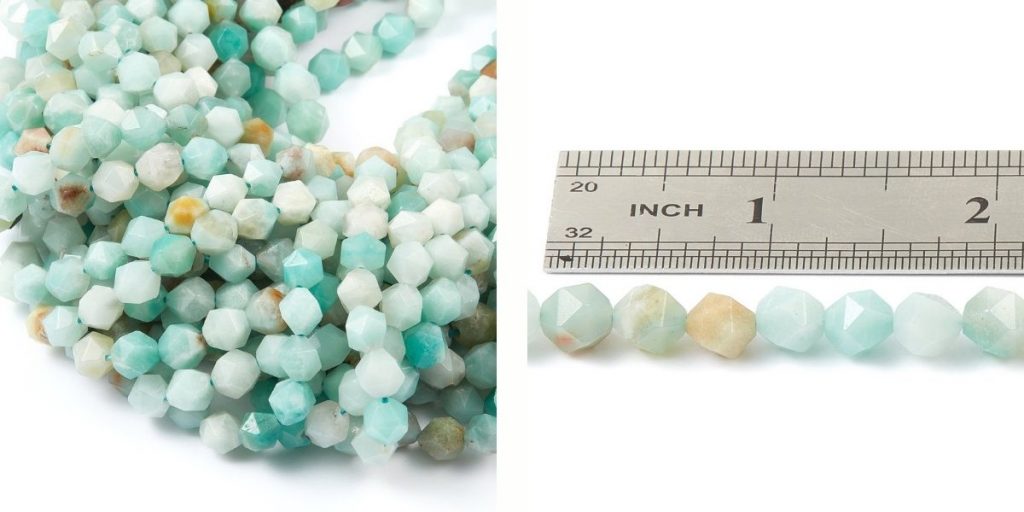 This gemstone got its name from the belief that it comes from the Amazon jungle. In truth, the Amazonite gemstone occurs in countries such as Brazil, Madagascar, Namibia, Zimbabwe, Australia, Russia and the USA and is mined from granite stone. The color is various kinds of green color tones.
3. Amethyst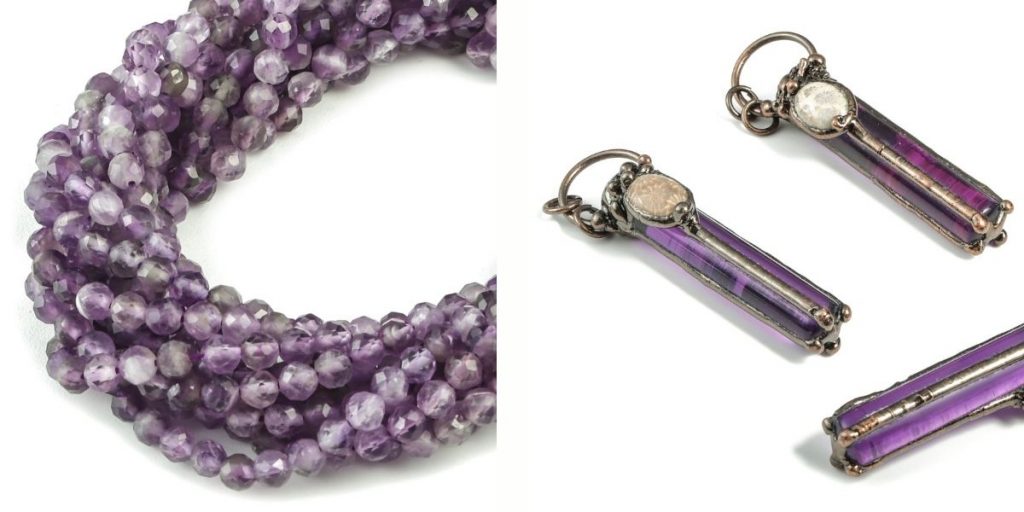 Amethyst is one of the best-selling gemstones in the world and is very popular for making jewelry. The ancient Greeks believed that amethyst had a protective effect. Amethyst is found in Brazil, Argentina, Namibia, Canada and the U.S. The color ranges from red-violet to purple.
4. Black Obsidian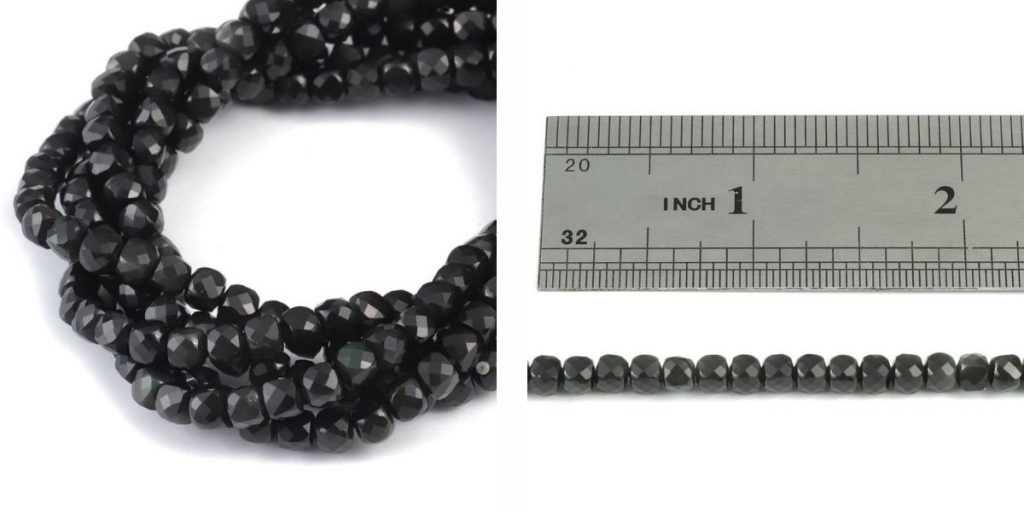 Charms are actually small jewelry components that are used for necklaces or bracelets. Smaller charms are also ideal for earrings. Just be creative!
5. Carnelian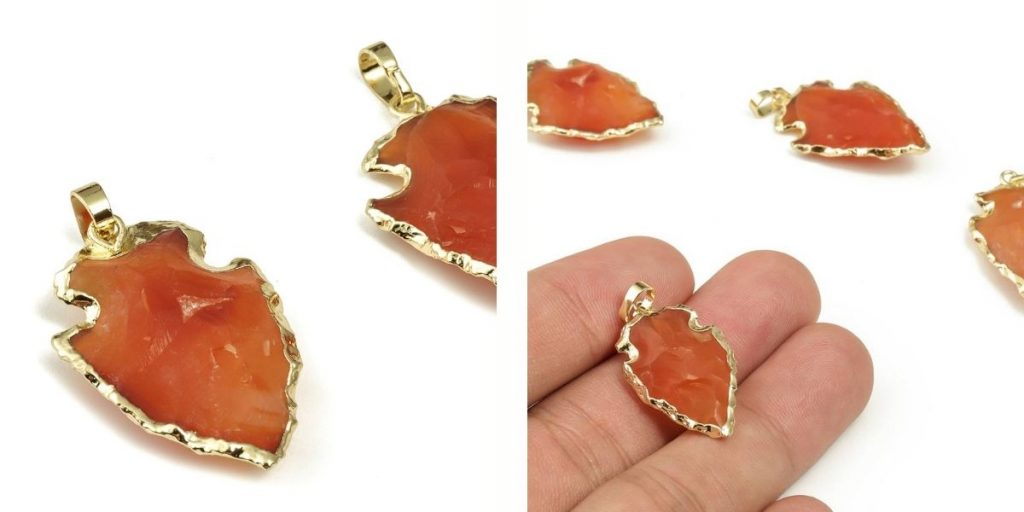 Carnelian is one of the agate gemstones and has its name from the Latin (carnis) which means meat when translated. This is supposed to indicate the color of the stone, which is red orange.
6. Citrine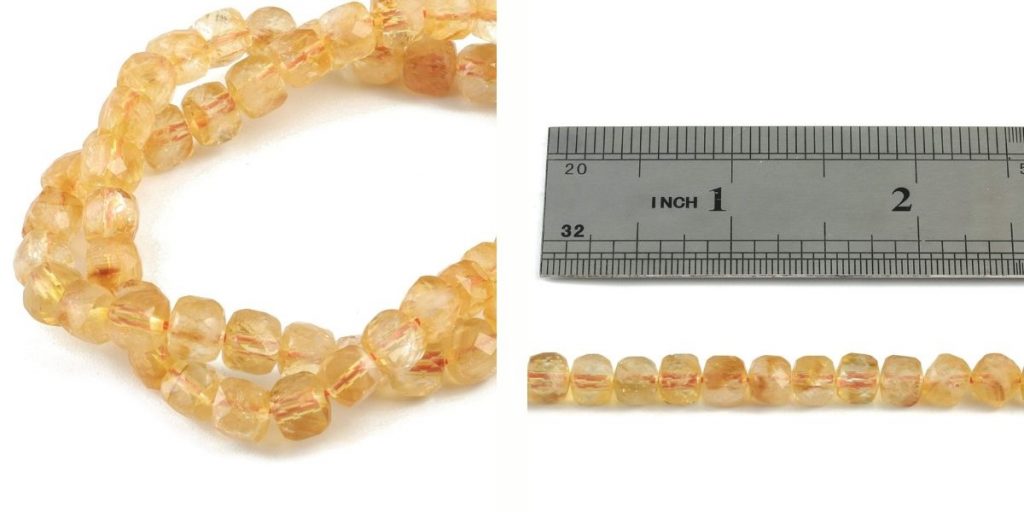 Citrines belong to the quartz gemstones and are created by heating the amethyst. As a result, the amethyst loses its purple color and changes to the yellow of citrine.
7. Coral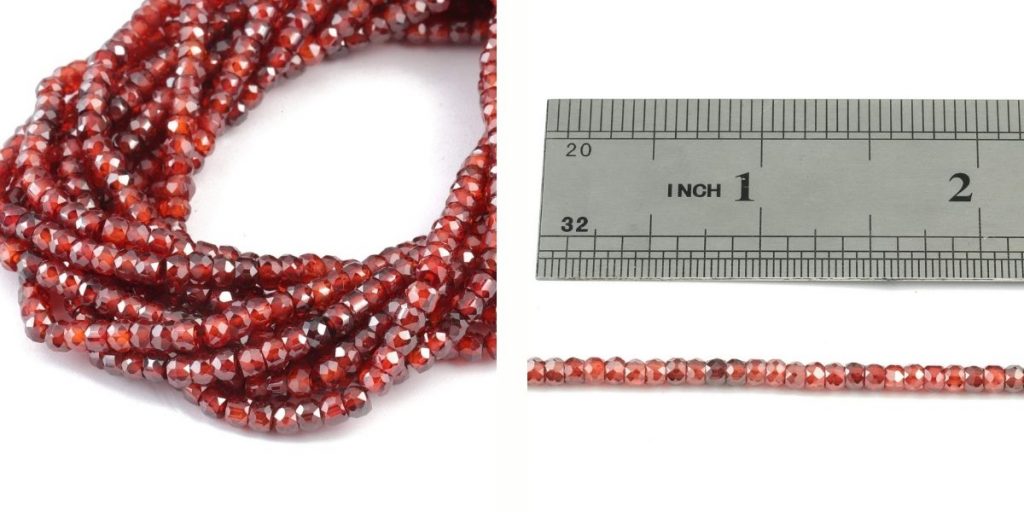 Almost only two types of coral are used to make jewelry. These are "Corallium rubrum" and "Corallium japonicum". The colors can vary from red, blue, black, brown to white. The beauty of the color is only fully revealed after polishing.
8. Fluorite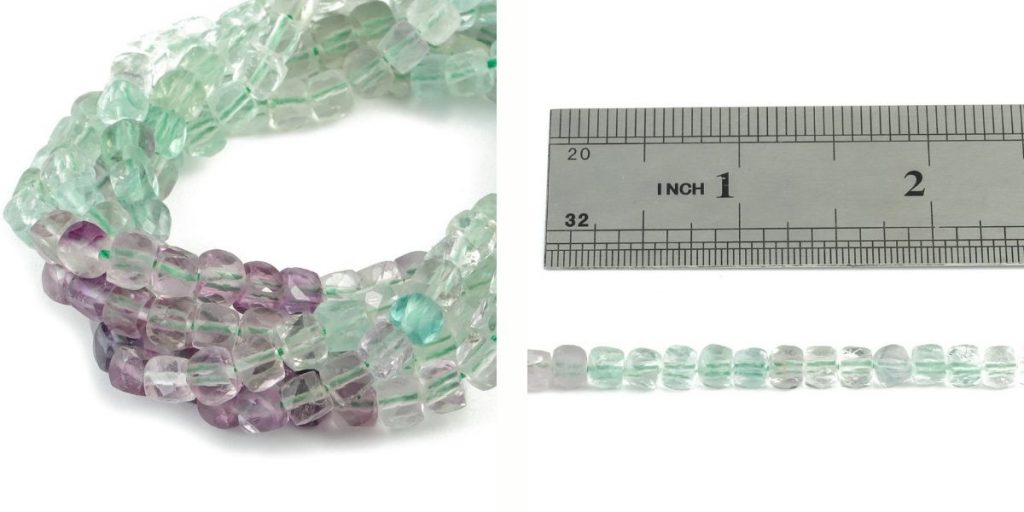 Fluorite is a mineral type of calcium fluoride and is simply referred to as a fluorite gemstone in jewelry making. This mineral has been used since ancient times.
9. Garnet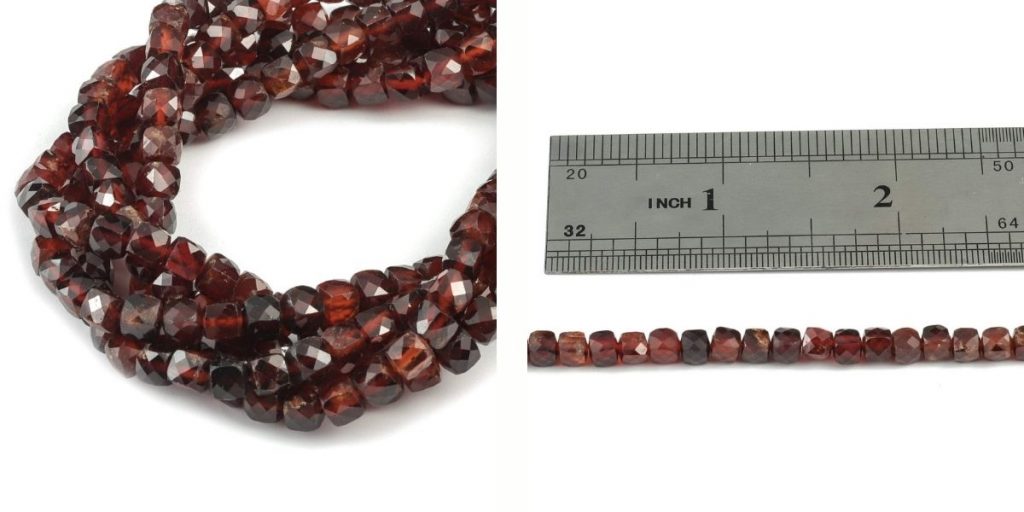 Garnet takes its name from the Latin "Granatus" which stands for pomegranate seeds. If you look at the color gemstones you understand why they were named that way. Although Garnet is known for its dark red color, it can also be found in yellow, pink, green, gray, or white.
10. Howlite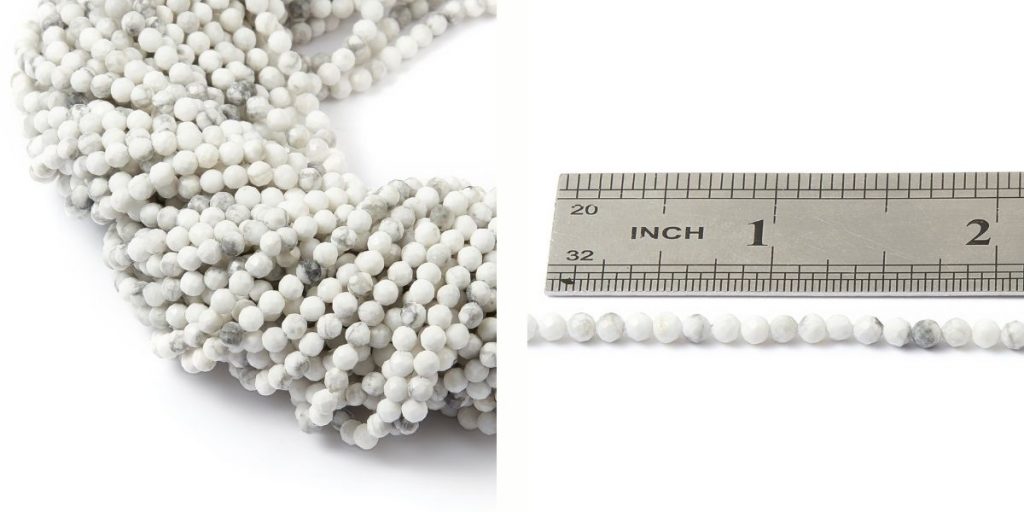 Howlite are rare minerals belonging to the borate group and named after their discoverer Henry How. Most of them come in white or beige tones.
11. Jade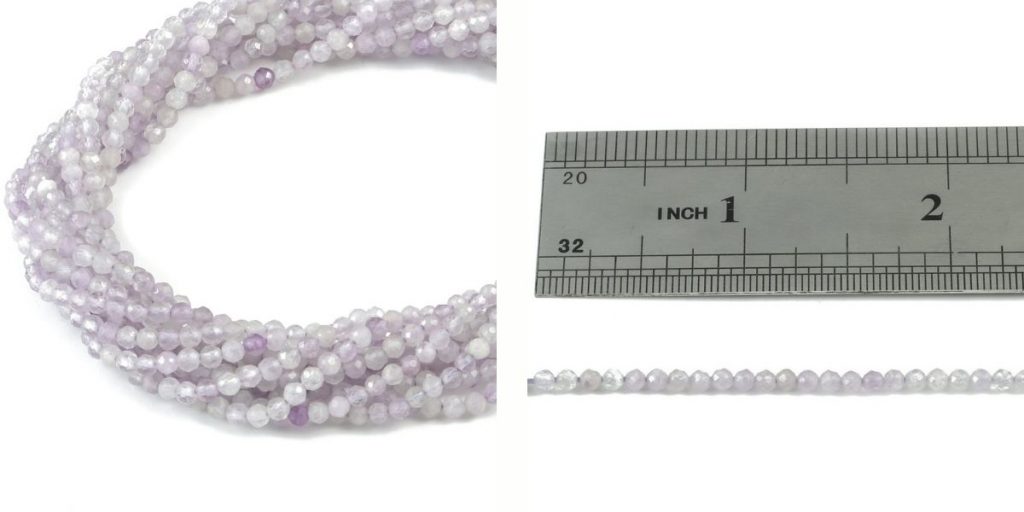 Two types of gemstone are named as jade: Jadeite and Nephrite. Jadeite stones are the rarer gemstones. The color of jade can vary, it ranges from green, red, orange, gray, black to pink.
12. Jasper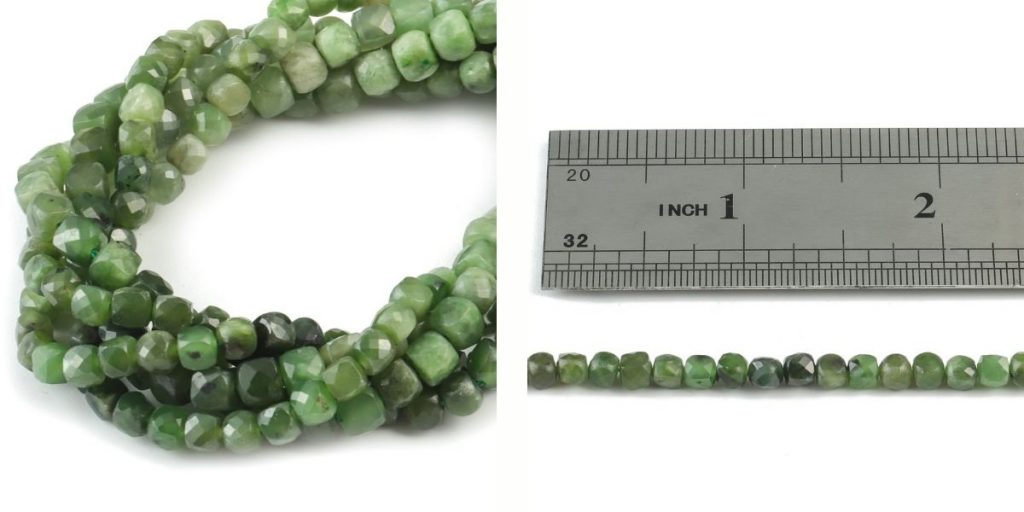 Jasper is a type of quartz that is mostly used to make jewelry. It comes in all colors and you can find it in Germany, India, Russia, France and U.S. .
13. Labradorite Gemstone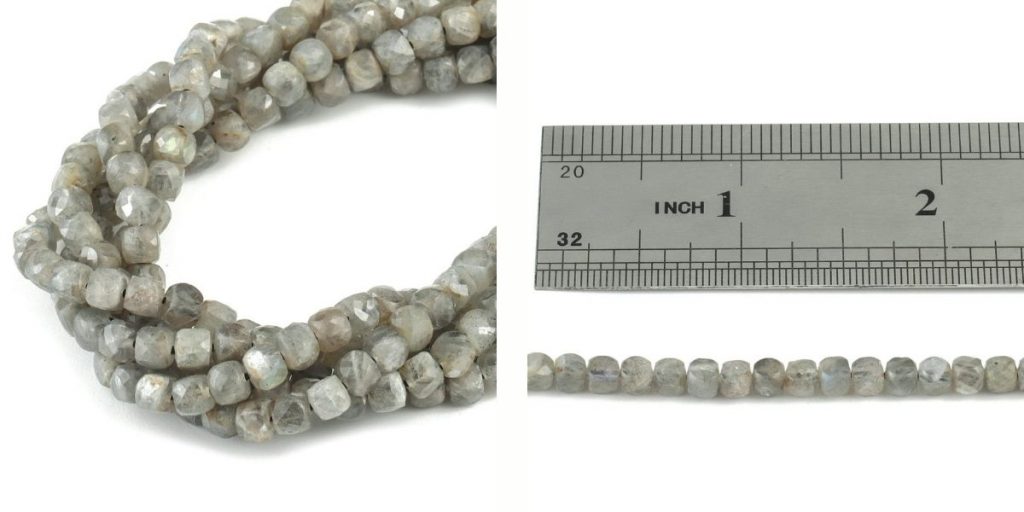 Labradorite is a mineral mixture of albite and anorthite. The colors are mostly in the gray range. The specialty of Labradorite is the labradorescence, which creates a shimmer or shine. The color of the shimmer or gloss varies from the perspective.
14. Lapiz Lazuli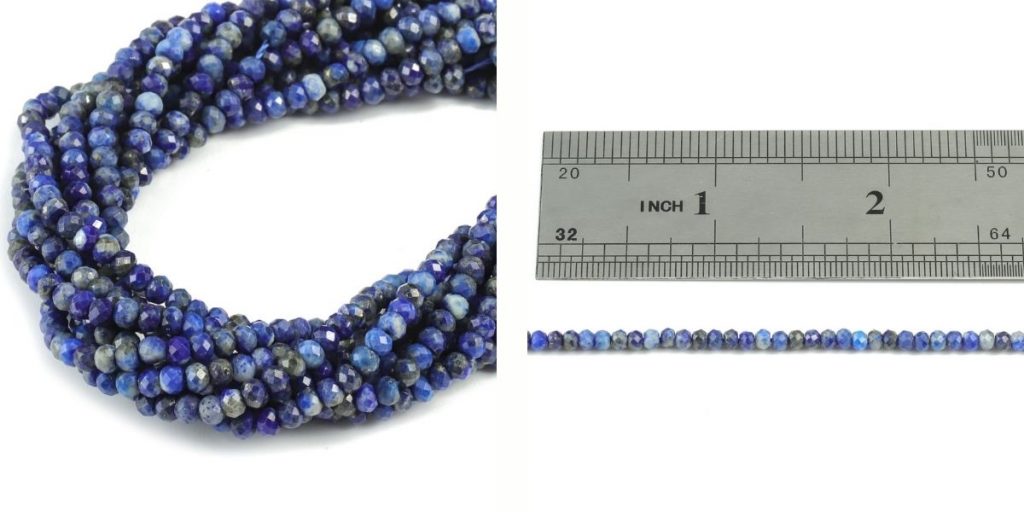 Lapis Lazuli are among the oldest gemstones used to make jewelry. Their color is a very nice dark blue. Lapis Lazuli occurs in Chile, Afghanistan, Egypt and Canada.
15. Black Obsidian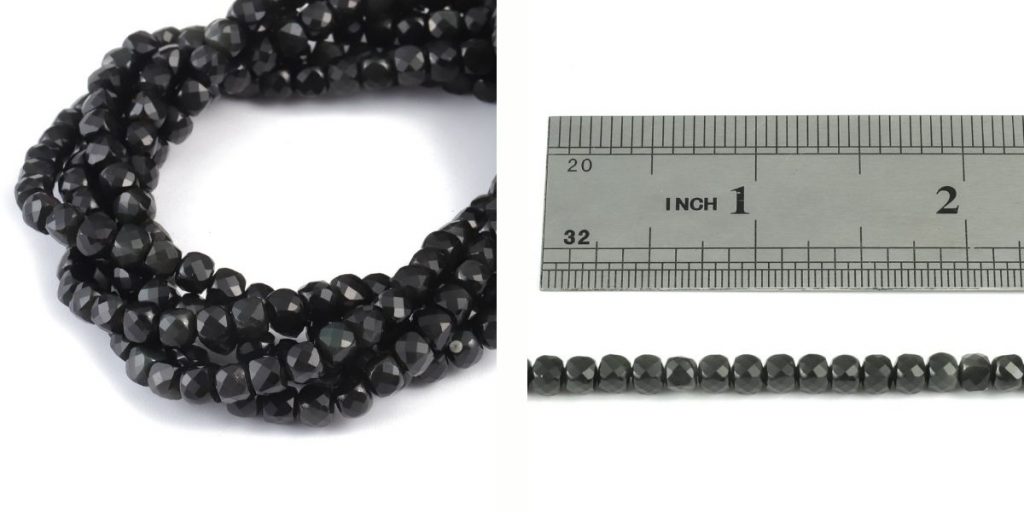 Black Obsidian is basically not a mineral but a dark rock that is created by cooled lava. It is not a rare stone, so the price is also affordable.
16. Opal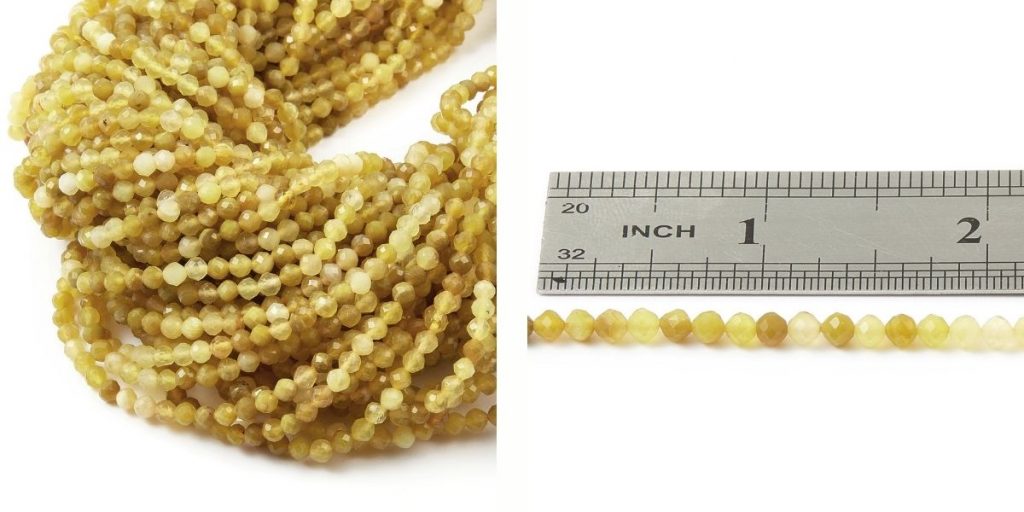 Opals are almost exclusively mined in Australia and come in different colors and variations. The price depends on the color and rarity of the stone. Red opals are the most expensive.
17. Quartz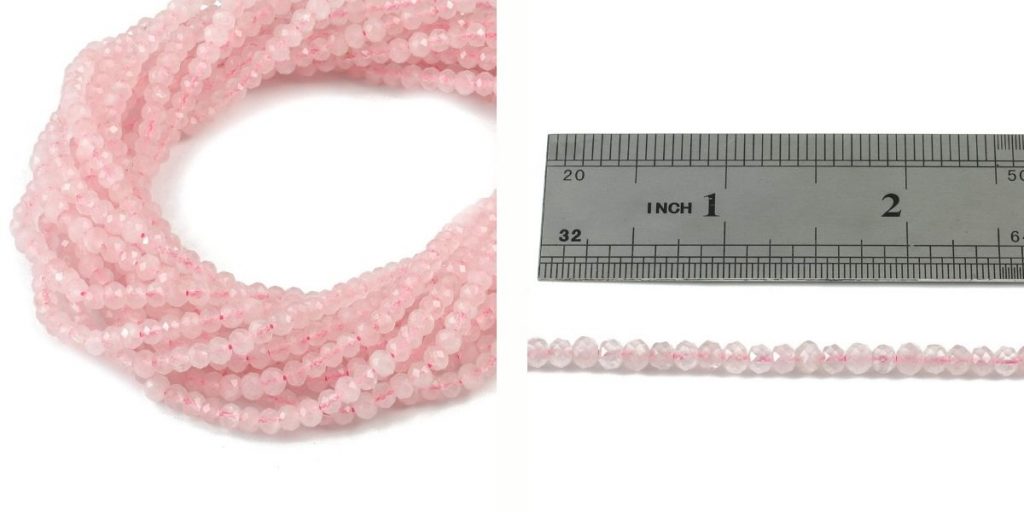 A multitude of types of different gemstones are referred to as quartz. Quartz comes in almost all color variations. These gemstones are mostly mined in Australia, Burma, India, the United States and numerous other areas.
18. Spinel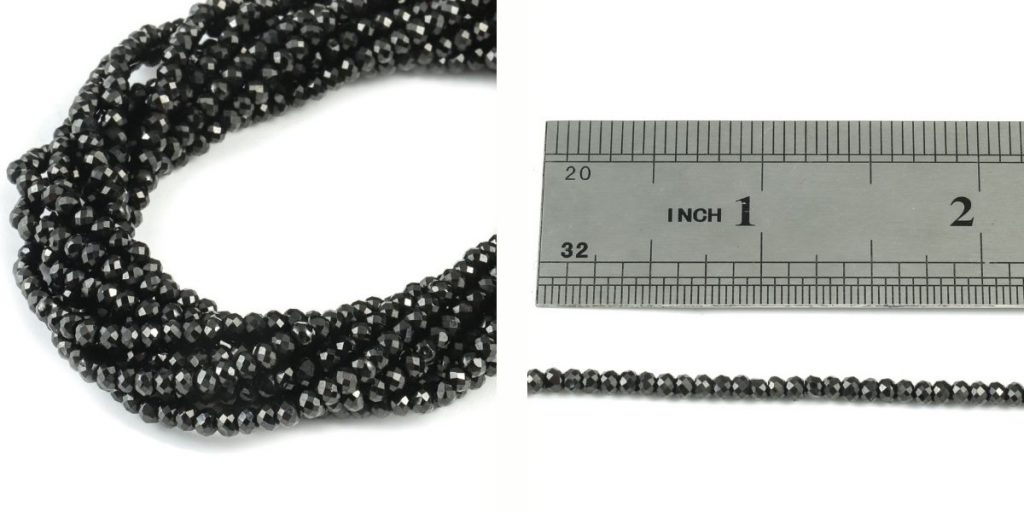 Spinel gemstones are mined in Myanmar, Madagascar, Sri Lanka, Tajikistan, Tanzania and Vietnam. There are spinels in colors like blue, orange, pink, purple and red.
19. Sodalite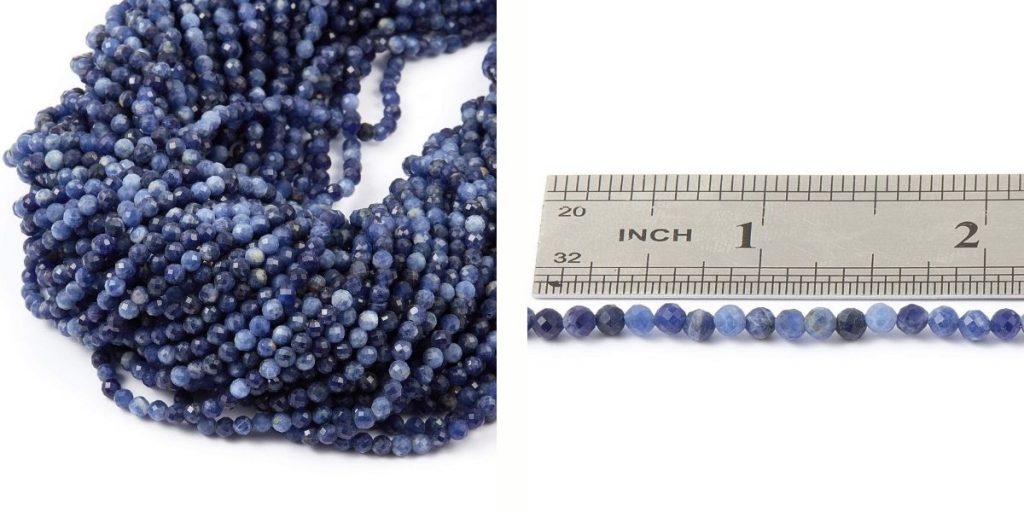 Sodalite is a rare mineral from the mineral class of silicates and germanates. The color of this gem is dark blue and can sometimes contain yellow lines.
20. Turquoise
Turquoise are also called "Turkish Stone". Their color is the characteristic turquoise in various shades of turquoise. It is mined in China, Peru, Mexico, Iran, Tibet, Australia and the U.S. .
21. Unakite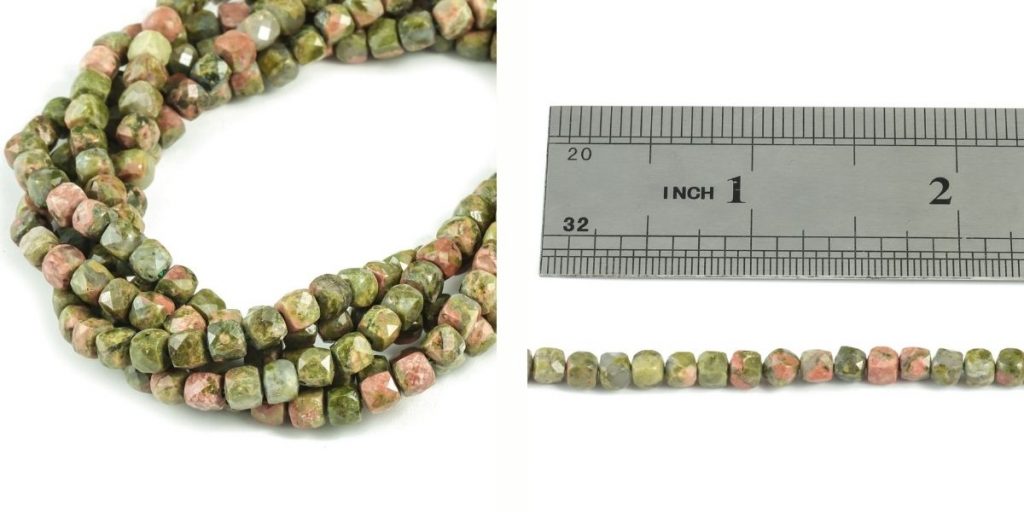 Unakite gemstones are a mixture of epidote, quartz and feldspar. It is common and mined in countries such as Brazil, China, South Africa, and U.S. .
22. Ruby Zoisite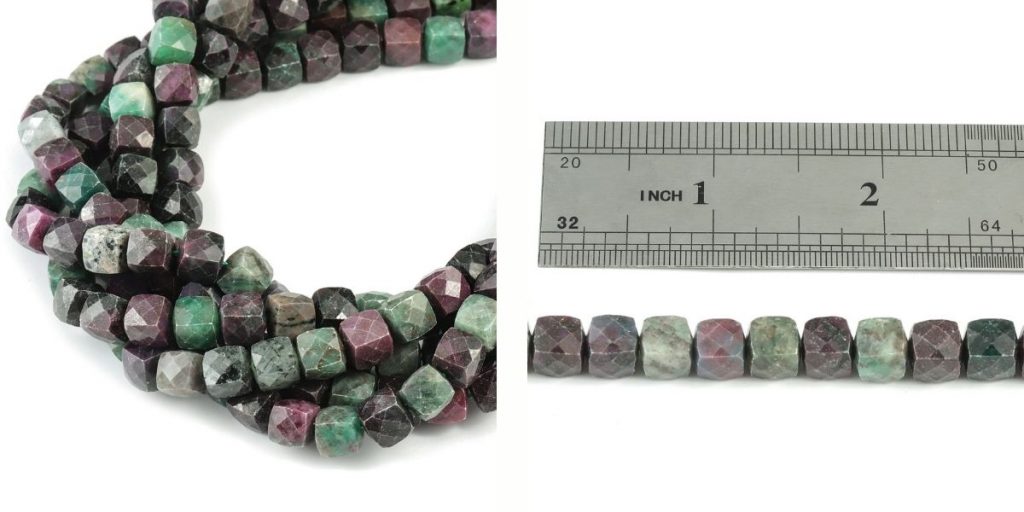 The color of ruby ​​zoisite is green and red. Ruby Zoisite are based on various minerals. The specialty of this gemstone is the wonderful color combination.
Other Types of Gemstone Beads & Pearls
I have tried to divide the different types of gemstone beads into categories here. Of course there are many other types of Gemstone Beads & Pearls that I could not clearly identify here. Just visit our online shop and browse through the thousands of Gemstone Beads that we offer.